Marketing Camelot Knighthood Petition

YES, Dan! I accept your invitation. Please reserve my seat at the Round Table in your Marketing Camelot!
I'm ready to become a knight in your Marketing Camelot and get your BEST moneymaking, business-building tips and secrets each and every month.
As a Knight in the Marketing Camelot I understand I get...
The Doberman Dan Letter delivered to my doorstep each month...
Knights Of The Round Table monthly webinar…
Access to the Marketing Camelot Knights-Only website - packed with a WEALTH of business building and moneymaking videos, audios, webinar replays, reports, insider expert interviews and marketing tools.
A new "insiders only" high converting swipe file piece & video analysis each month.
Access to your personally vetted and approved vendors and service providers. - In many cases, you've negotiated very substantial discounts for me.
Where in the World Are You?
I get all this with my knighthood in your Marketing Camelot for the ridiculously low investment of only $98/month. ($108/month outside North America.) That's an investment of only...
I also understand I can sign up without any fear or hesitation. Because I'm protected by your...
100% RISK FREE "NOBODY Has The Balls To Offer
Anything This Outrageous" Guarantee...
I can try the Marketing Camelot for a full TWO YEARS completely risk free.
If I haven't at least DOUBLED my business...
You'll not only refund ALL my money...
You'll Pay Me INTEREST On My Money!
Based on all that I've got NOTHING to lose...
Please reserve my knighthood in
The Marketing Camelot right away!
Where in the World Are You?
Here's What People Are Saying About Doberman Dan
And The Marketing Camelot…
He's Got the Halbert Seal of Approval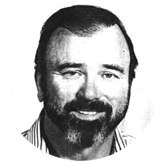 I lived with Dan for 43 days when he had an apartment in Costa Rica. He's a good professional copywriter and he learned some things in Costa Rica that hardly any other copywriter knows about. He's got my seal of approval.
Gary Halbert
Described as the one of the best (and highest paid) copywriters in the world. Gary wrote the enormously successful and famous "Coat of Arms" direct mail sales letter, mailed over 600 million times.
---
304th fastest growing company in America
We put into place the things we learned from Dan's mastermind and the result was adding "rocket fuel" to our growth rate. In fact, in 2013 our little company was named the 304th fastest growing company in America by Inc Magazine. Our business grew over 1,400% and we credit Dan and our mastermind partners for helping us break through to the next level of growth. Thanks Dan and company!
Allen and Erin Baler
Reboot Marketing LLC
---
His newsletter is outstanding, he's a very smart copywriter
His newsletter is outstanding, he's a very smart copywriter. Tracks all the way back to Halbert, as do I. There's almost a ghost of Halbert-sense to his stuff
Dan Kennedy
Speaking at his "Mailbox Millions" seminar
---
His writing is compelling, convincing, lively and always works!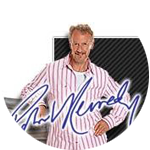 Dan Gallapoo has been writing direct mail promotions for my company for over ten years. We keep using him to sell our books, fitness products and magazine subscriptions over and over because his writing is compelling, convincing and lively and always works!
Robert Kennedy
Publisher of MuscleMag International, Oxygen, American Curves, Maximum Fitness, Reps and the uber-successful Eat Clean series of books featured on Oprah!
---
The information that he dishes out is off the hook! Dan is awesome! I can't wait to get his newsletter every month.
Brian Keith Voiles
Mega-Successful "A-list" Copywriter with HUNDREDS of Record-Setting Multi-Million Dollar Controls
---
I just want to say thanks a MILLION… literally!
Your newsletter and advice have helped me build my online auto parts business to over 5.5 million in annual sales. I believe any industry can take your easy and powerful strategies and apply them to grow their business. You are definitely an outside-the-box thinker. It's a breath of fresh air to learn from someone out there applying the strategies they are teaching, and not someone who's just a talking head out to take my money. I can tell you really care about your clients.
Brian Hanson
Jacksonville, FL
---
Dan's a great guy to brainstorm with
John Carlton
Legendary Copywriter & Marketing Strategist
---
Dan's mastermind is by far the best event I've ever attended..
Francis Ablola
#1 "Go-To" Copywriter & Marketing Strategist Hired By The Biggest And Most Successful Real Estate Investor Gurus
---
TRIPLED our sales in only 12 months!
We only had time to implement two of the unique programs Dan provided us to boost sales and profits. Even with the limited time we had to invest, within the past 12 months we're just a tad shy of TRIPLING our sales.
Steve Young and Mike Ledeboer
www.AnabolicSecrets.com
---
$87,000/Year 'Auto-Pilot' Business Started In Only One Month!
After all the thousands I've invested in various courses and materials, Dan's advice has been the most valuable in helping me build a profitable health and fitness publishing company. His coaching allowed me to start a new business from my kitchen table with practically no capital… and create a part-time supplement business in only one month, currently on track to make $87,000 its first year… completely on "auto-pilot!
---
My Income Is Up THREE-Fold!
I've been along for the ride since issue #1 and enjoyed every minute of it. My income is up about three-fold over last year and that's no small part due to the advice in the Doberman Dan Letter. Keep it up. People are listening.
Rob Gramer
Copywriter for "heavy hitter" direct response marketing companies/direct mailers in the health and financial markets.
www.robgramer.com
Where in the World Are You?